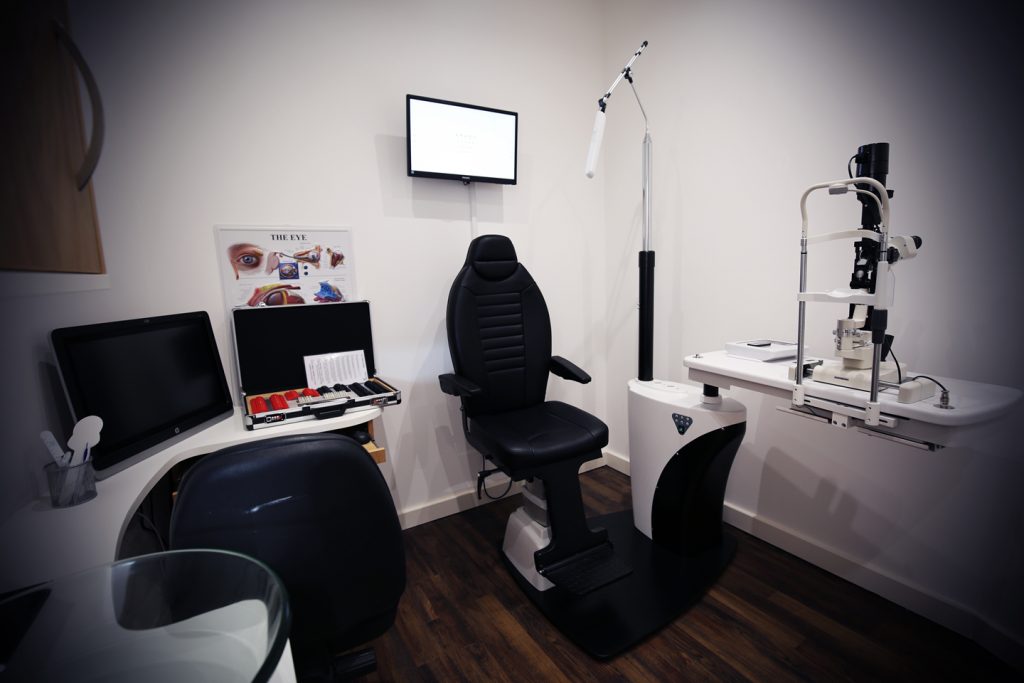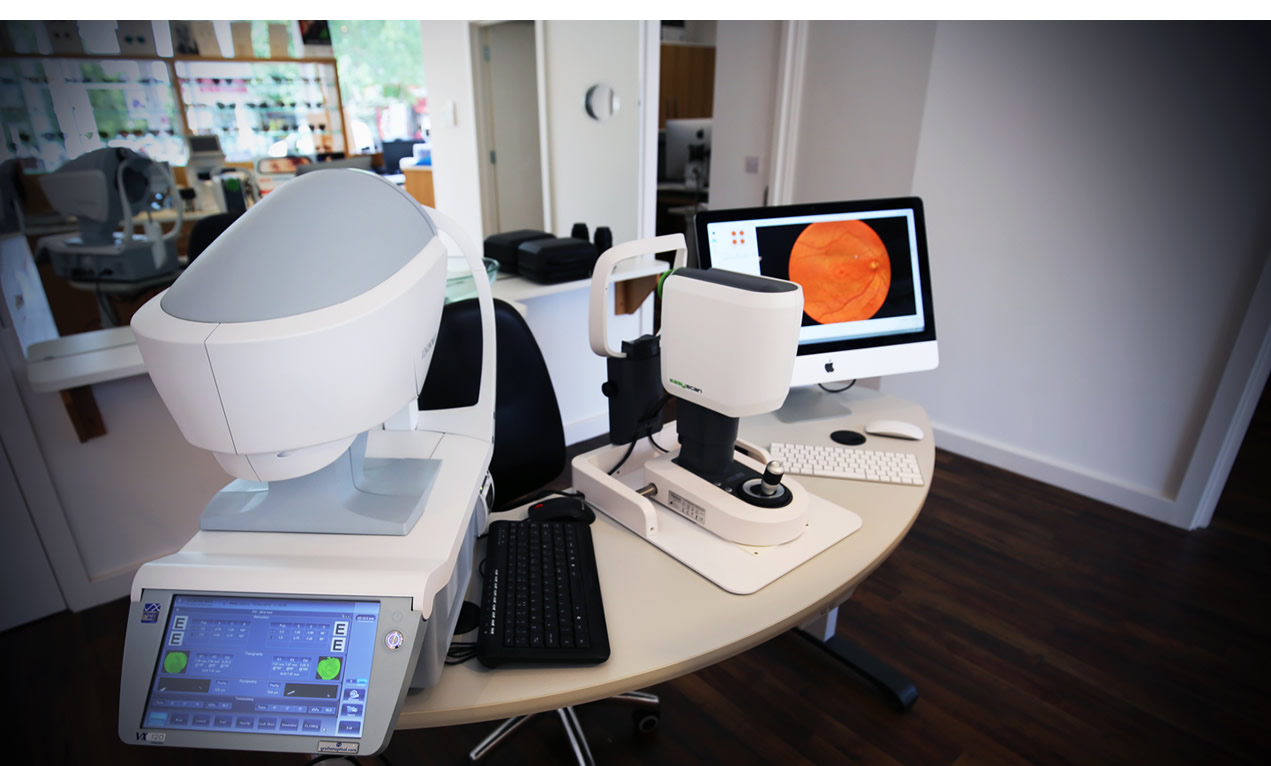 We want you to be at ease in our testing rooms, with unlimited time dedicated to your eye care.
The practice is equipped with the latest analytical and detection units, including the Visionix VX 120, a complete diagnostic combined all-in-one instrument, offering fully automated measurements.
We also use the Easy Scan Retinal Imager for views of the retina at the back of the eye, enabling diagnosis of diabetic retinopathy, age related macular degeneration and glaucoma.
However, it is the vast experience of our skilled optometrists that ensures you are in the best of hands. The team has the knowledge and time to discuss and advise your needs, and most importantly, address any concerns or worries you may have.
NHS funding for eye examinations and towards the cost of eyewear is available at our practice for those eligible – under 16, 60 & over, full time students aged 16, 17 or 18. Please do not wait for screenings at school, your child will benefit from clearer vision.
Those with diabetes / glaucoma / glaucoma risk or who are the relative of a person with glaucoma are also provided an annual eye examination by the NHS.
Find out if you're entitled to a free NHS sight test or an optical voucher.
OUR PORTFOLIO
Eyes on The Common hosts a uniquely extensive portfolio of eyewear, sunglasses and contact lenses, showcasing the very best of the optical industry.